We carry the New Outdoor Power Equipment brands of Hustler Turf Equipment, Bob-Cat Mowers, and Redmax.

Hustler invented the first zero turn mower in 1964 and has since continued to strive to be the best in the industry.  They have a phenomenal line up that includes entry level residential all the way to Commercial Units.  Hustler takes pride in some of their unique features such as SmoothTrak steering, patented park brake system, and warranties.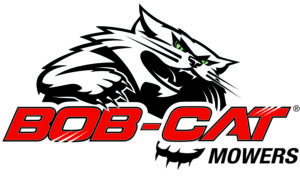 Bob-Cat Zero Turn mowers were first introduced in the 1970s.  They are dedicated to producing high quality equipment for all types of customers.  They goal is to provide durability, quality of cut, and ease of ownership.

RedMax is a commercial outdoor power equipment company that produces 2-stroke trimmers, blowers, and hedge clippers.  They take pride in their  Strato-Charged Techonology that allows their products to be more quiet, have lower emissions, and be more fuel efficient.  We carry their product due to their high quality and low maintenance.